Personalized Planning Since 1958
Our Company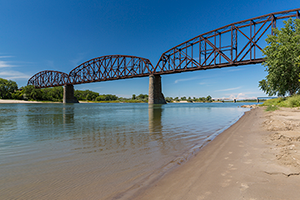 Arman Group specializes in financial services and risk management all while focusing on building relationships with our clients to last a lifetime. Our office is committed to helping you achieve all of your long-term financial goals through a strategic and detailed financial planning process. As an independent financial firm, we can offer customized financial plans to fit the varying needs of each client.
We are located in Bismarck, ND and serve clients throughout the United States, as well as helping American citizens living abroad. As a firm, we strive to assist our clients in achieving all of their financial goals with quality and excellence.
Please don't hesitate to call our office if you have any questions about our firm and the financial services we provide.
Our Process
Phase 1: Discovery
We begin this stage with our initial meeting where we get to know one another. We focus on your specific needs and what you are looking for in a financial advisor.
Click here to fill out our client questionnaire. ( Please fill this out as well as what days of the week and times work best for you; to come in and see if you are on the right track to retirement) (* FACT FINDER)
Phase 2: Strategy
The primary objective of this stage is to develop an effective, long-term investment strategy that is custom tailored to the unique needs of each client. We then develop a comprehensive plan that outlines the strategy we recommend for long-term success.
Take our Risk Tolerance Survery to see what kind of investor you are
Phase 3: Implementation
In the implementation phase, our objective is to successfully implement your investment strategy. By means of constant communication and a highly skilled staff, we strive to make this process quick and easy for you.
Phase 4: Observation
We track our client's accounts on a regular basis to ensure they are still performing in a way that meets their intention. If we discover that a client's investment strategy has altered, or that shifting global markets require a different investing approach, we are quick to make adjustments.